Budget-friendly remodeling Ideas for NYC Homeowners have become increasingly important in today's challenging economic climate. The desire to renovate and update our homes is strong, but it shouldn't come at the expense of our financial stability.
This article provides insightful ideas and practical tips to transform your living space without breaking the bank.
Importance of Budget-Friendly Remodeling
In the fast-paced realm of New York City, where life moves at the speed of light, and financial prudence is paramount, budget-friendly remodeling holds a pivotal role. Here's why it's worth your consideration:
Maximizing Property Value
Opting for budget-friendly remodeling can be a strategic move to increase the value of your property. Even minor enhancements can substantially boost the resale price, a crucial factor in the NYC real estate market.
Refreshing Living Spaces
Your home is your sanctuary, and a well-thought-out renovation can revitalize your living spaces, making them more functional and aesthetically pleasing. It's the perfect opportunity to personalize your surroundings.
Sustainable Living
Budget-friendly remodeling often encourages sustainability. Choosing eco-friendly materials and energy-efficient upgrades reduces your environmental footprint and can lead to long-term cost savings.
Navigating NYC Regulations
Navigating the labyrinthine regulations of the city can be a complex endeavor. Budget-friendly remodels often involve less red tape, making the process smoother and less stressful.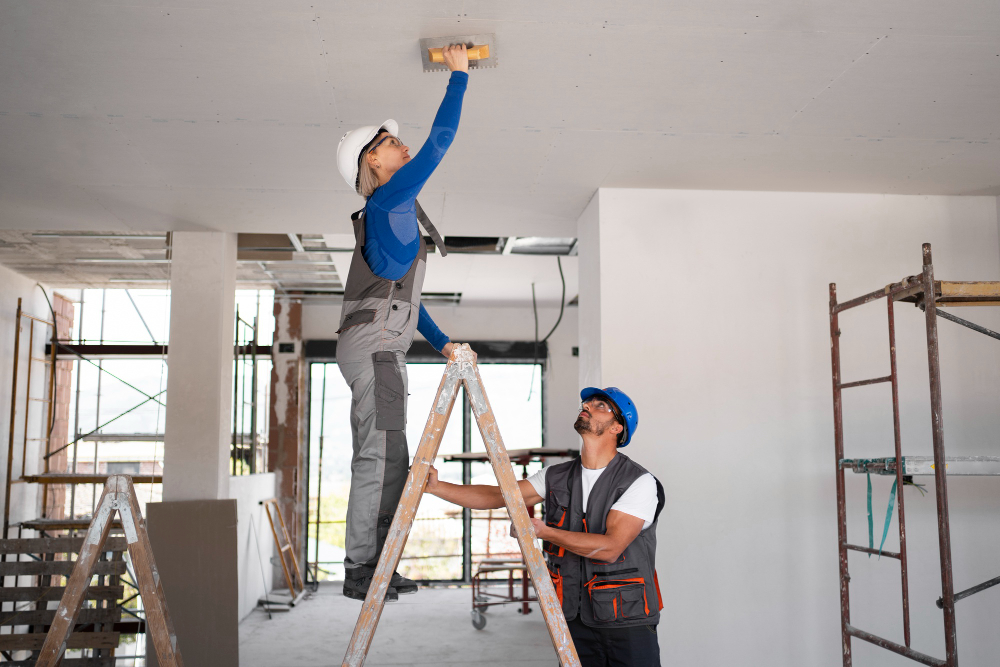 Assessing Your Remodeling Needs
Before embarking on any remodeling project, assessing your existing space and identifying priority areas that require attention is crucial. Take a close look at each room, evaluating its functionality, aesthetics, and potential for improvement. Doing so will give you a clearer understanding of where your remodeling efforts should be focused.
Evaluating Existing Space:
Consider the layout, flow, and utilization of each room.
Determine the strengths and weaknesses of the current design.
Identify problem areas that need immediate attention.
Identifying Priority Areas:
Rank the rooms or spaces in order of importance.
Focus on areas that require close attention or offer the most significant potential for improvement.
Consider the impact of each remodeling project on your overall budget.
Planning Your Budget
Setting a realistic budget ensures that your remodeling dreams align with your financial capabilities. By carefully planning and allocating funds to different areas of your project, you can effectively manage your expenses and avoid unnecessary stress.
Setting a Realistic Budget:
Analyze your financial situation and determine how much you can spend on the remodel.
Prioritize your remodeling needs and allocate funds accordingly.
Keep in mind unforeseen expenses and set aside a contingency fund.
Allocating Funds to Different Areas:
Divide your budget into categories such as materials, labor, and permits.
Allocate a significant portion of your budget to essential areas, such as structural changes or plumbing, while leaving some room for creative and decorative elements.
DIY vs. Hiring Professionals
Whether to tackle your remodeling project as a DIY endeavor or hire professionals depends on various factors, including your expertise, time availability, and complexity. It's crucial to weigh the pros and cons to make an informed decision.
Pros and Cons of DIY Remodeling:
Pros:
Cost savings on labor expenses.
Complete control over the project's timeline and design decisions.
Satisfaction and fulfillment of completing the project yourself.
Cons:
Limited expertise and potential for costly mistakes.
Time-consuming nature of DIY projects.
Need for tools and equipment that might not be readily available.
When to Hire Professionals for Certain Projects:
Structural or electrical work that requires professional expertise.
Projects with safety risks or legal implications.
Complex installations or renovations beyond your skill level.
Cost-Effective Flooring Options
Flooring is an essential aspect of any home remodel but can also be a significant expense. You can achieve stunning results without overspending by exploring affordable yet durable materials and embracing creative flooring ideas within a budget.
Affordable Yet Durable Materials:
Consider laminate flooring, which offers the look of hardwood at a fraction of the cost.
Vinyl flooring is another cost-effective option that comes in various highly resilient styles.
Engineered wood can also be a budget-friendly alternative to solid hardwood.
Creative Flooring Ideas Within a Budget:
Painted concrete floors can bring an industrial chic vibe to your space without the need for expensive materials.
Area rugs can add warmth and character to the room while covering less appealing flooring options.
Peel-and-stick tiles are a simple and affordable solution for a quick flooring makeover.
Revamping the Kitchen
The kitchen is often considered the heart of the home, making it a popular area for remodeling. With a few budget-friendly strategies, you can breathe new life into your kitchen without emptying your wallet.
Painting Cabinets for a Fresh Look:
Give your cabinets a makeover by sanding them down and applying a fresh coat of paint in a trendy or classic color.
Replace old cabinet hardware with modern, budget-friendly options for an updated appearance.
Consider adding a touch of creativity with stenciling or decal embellishments to make your cabinets truly stand out.
Affordable Countertop Alternatives:
If replacing your countertops is outside your budget, consider refinishing or resurfacing them to achieve a refreshed look.
Butcher block countertops offer a warm and budget-friendly alternative to pricier materials.
Explore options like laminate or concrete countertops that replicate the look of more expensive materials.
Upgrading Bathroom Amenities
The bathroom is another high-traffic area that can significantly benefit from budget-friendly remodeling. You can create a spa-like oasis without draining your financial resources by focusing on affordable bathroom fixtures and exploring budget-friendly shower and bath options.
Affordable Bathroom Fixtures:
Update your bathroom fixtures, such as faucets, showerheads, and towel racks, with more cost-effective and stylish options.
Consider shopping at discount home improvement stores or online platforms that offer high-quality fixtures at lower prices.
Refinishing or repainting existing fixtures can breathe new life into them without the expense of replacing them entirely.
Budget-Friendly Shower and Bath Options:
Explore prefabricated shower kits that can be more cost-effective than custom-designed options.
Consider refinishing or reglazing your existing bath or shower to give it a fresh, clean appearance.
Embrace affordable alternatives like acrylic or fiberglass shower surrounds for a sleek and modern look.
Maximizing Storage Space
Practical storage solutions can declutter your home and make it more functional. By implementing space-saving storage ideas and utilizing unused areas for storage, you can optimize your living space while staying within your budget.
Space-Saving Storage Solutions:
Install hanging organizers and hooks on walls and doors to maximize vertical storage space.
Utilize under-bed storage containers or bed frames with built-in drawers for additional bedroom storage.
Consider installing floating shelves or wall-mounted cabinets to use unused wall space.
Utilizing Unused Areas for Storage:
Transform awkward or underutilized spaces into functional storage units, such as under-stair closets or alcoves.
Use the space above kitchen cabinets to store infrequently used items in decorative baskets or bins.
Install shelving units in garage areas to create dedicated storage for tools, sports equipment, or seasonal items.
Energy-Efficient Lighting Options
Choosing energy-efficient lighting options is environmentally conscious and cost-effective in the long run. By opting for energy-saving light bulbs and exploring affordable clever lighting alternatives, you can enhance your home's ambiance while reducing energy consumption.
Energy-Saving Light Bulbs:
Replace traditional incandescent bulbs with energy-efficient options such as LED or CFL bulbs.
These bulbs last longer and consume less energy, resulting in significant savings on your electricity bill.
Dimmable LED bulbs can create versatile lighting options for various moods and occasions.
Affordable Smart Lighting Alternatives:
Explore cheap intelligent bulbs and lighting systems that can be controlled via smartphone apps or voice assistants.
These systems offer features like remote control, scheduling, and energy monitoring without the high price tag.
Consider motion-sensor lights for outdoor areas, ensuring optimal energy usage and improved security.
Small Changes, Big Impact: Paint and Wallpaper
Updating your walls with fresh paint or wallpaper can transform your living space's entire aesthetic and ambiance. By embracing cost-effective approaches to paint and exploring wallet-friendly wallpaper ideas, you can achieve remarkable results without a significant investment.
Updating Walls with Fresh Paint:
Opt for neutral colors or trendy shades to create a fresh and inviting atmosphere.
Consider accent walls or bold color choices to add visual interest without covering the entire room.
Explore creative painting techniques like color blocking or ombre effects for a unique and stylish look.
Wallpaper Ideas That Won't Break the Bank:
Look for budget-friendly wallpaper options, such as peel-and-stick or removable wallpapers.
Choose patterns that visually expand the space, such as vertical stripes or small-scale prints.
Consider wallpapering a single wall or using it as a backdrop for shelving units or artwork to add a touch of elegance.
Enhancing Curb Appeal
Enhancing your home's curb appeal creates a welcoming first impression and increases its value. You can make a stunning exterior without straining your financial resources with low-cost landscaping ideas and budget-friendly exterior improvements.
Low-Cost Landscaping Ideas:
Focus on maintaining a well-manicured lawn by mowing regularly and edging the borders.
Invest in affordable yet attractive plants, opting for perennials or native species to minimize maintenance costs.
Add pops of color with flower beds or containers that can be easily updated seasonally.
Budget-Friendly Exterior Improvements:
Repaint the front door in a vibrant or trendy color to create a focal point.
Upgrade your house numbers and mailbox with stylish yet cost-effective options.
Add outdoor lighting to highlight architectural features or walkways, enhancing safety and aesthetics.
Repurposing and Upcycling Furniture
Give old furniture a new lease on life through creative repurposing and upcycling techniques. You can achieve unique and personalized pieces without spending a fortune by exploring innovative ways to repurpose old furniture and embracing DIY furniture transformations.
Creative Ways to Repurpose Old Furniture:
Transform an old dresser into a stylish TV stand by removing drawers and adding shelves or reconfiguring compartments.
Convert a wooden door into a headboard or tabletop by adding legs or a frame for a rustic yet chic touch.
Repurpose vintage suitcases or trunks as charming storage solutions or coffee tables.
DIY Furniture Transformations:
Apply fresh paint or stain to breathe new life into worn-out wooden furniture.
Experiment with decoupage techniques using decorative paper or fabric to add visual interest to tabletops or drawers.
Replace outdated hardware with modern alternatives to update the look of cabinets, dressers, or nightstands.
Cost-Effective Window Treatments
Window treatments provide privacy, light control, and aesthetics to your home, but they don't have to be costly. By exploring affordable curtain and blind options and considering DIY window treatment ideas, you can achieve a polished and stylish look within your budget.
Affordable Curtain and Blind Options:
Look for ready-made curtains or blinds that fit standard window sizes, as they tend to be more budget-friendly.
Opt for materials like cotton or polyester blends that offer an outstanding balance between quality and cost.
Consider layering curtains with sheer panels to create a versatile and sophisticated window treatment.
DIY Window Treatment Ideas:
Explore DIY tutorials to make curtains or blinds using affordable fabrics or materials.
Transform inexpensive gauzy scarves or lightweight fabrics into ethereal and unique window coverings.
Use embellished plain roller shades with stencils, fabric paint, or decorative trims for a personalized touch.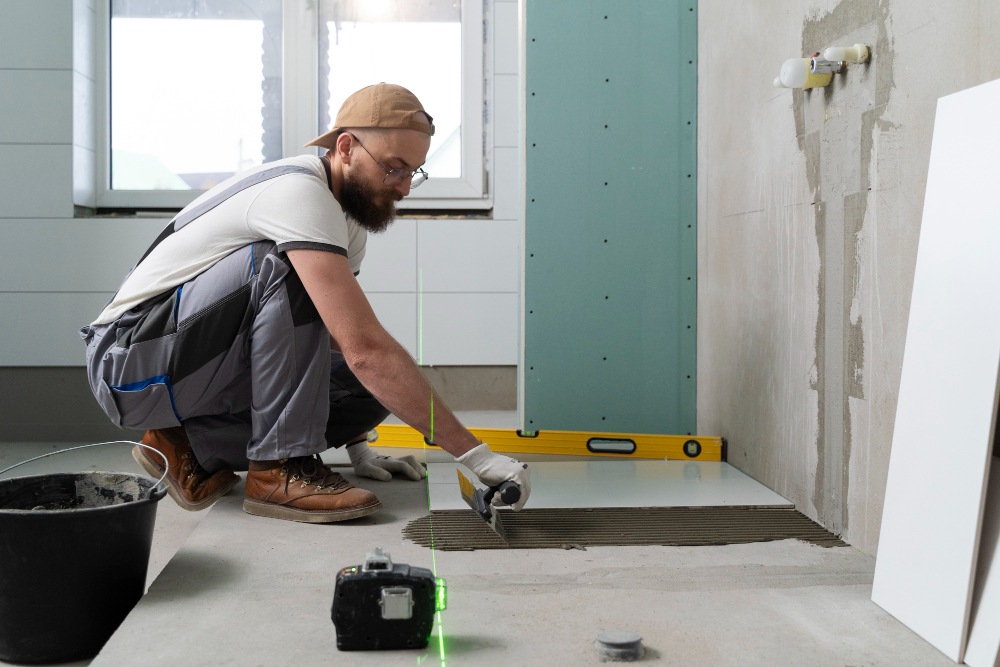 Installing Energy-Efficient Appliances
Replacing old, energy-draining appliances with energy-efficient models reduces your carbon footprint and leads to long-term savings on utility bills. Understand the benefits of energy-efficient appliances and learn where to find affordable options to make eco-friendly choices that align with your budget.
Benefits of Energy-Efficient Appliances:
Lower energy consumption, resulting in reduced electricity bills.
Environmental conservation by minimizing greenhouse gas emissions.
Potential incentives such as tax credits or rebates for purchasing energy-efficient appliances.
Where to Find Affordable Options:
Look for sales or clearance events at local appliance stores or browse online platforms for discounted models.
Consider purchasing certified refurbished appliances, which generally come with warranties and reduced price tags.
Check with utility companies or government programs for potential rebates or assistance when upgrading to energy-efficient appliances.
Incorporating Sustainable Materials
When remodeling on a budget, incorporating sustainable materials demonstrates your commitment to the environment and can help you save money. You can achieve a unique and sustainable living space by using eco-friendly and budget-friendly materials and exploring options like recycled or reclaimed materials.
Eco-Friendly and Budget-Friendly Materials:
Opt for sustainable flooring alternatives like bamboo or cork, which offer durability and affordability.
Consider recycled glass or concrete countertops that bring a touch of uniqueness while being eco-conscious.
Explore low-VOC (volatile organic compounds) paints, which are environmentally friendly and safer for indoor air quality.
Using Recycled or Reclaimed Materials:
Source reclaimed wood for new furniture pieces or accents, adding character and sustainability to your space.
Look for tiles made from recycled materials, such as glass or porcelain, for distinctive and eco-friendly flooring options.
Consider salvaged or repurposed items, like antique doors or windows, to bring a touch of history and sustainability to your remodel.
Utilizing Free or Inexpensive Resources
Remodeling on a budget often requires resourcefulness and the ability to find free or discounted building materials. By tapping into free or discounted resources and taking advantage of home improvement programs, you can make the most of your budget and create the home of your dreams.
Finding Free or Discounted Building Materials:
Visit local salvage yards or building material reuse centers to find discounted or even free materials in good condition.
Connect with local contractors or builder communities that may have excess materials they are willing to give away or sell at discounted prices.
Utilize online platforms that connect individuals with surplus building materials with those in need.
Taking Advantage of Home Improvement Programs:
Research government programs or nonprofit organizations that offer financial assistance or resources for low-income or first-time homeowners.
Explore home improvement loan options with favorable interest rates or special conditions for qualifying applicants.
Connect with community groups or volunteer organizations that offer assistance with remodeling projects for those in need.
Considerations for Apartment Dwellers
Apartment dwellers face unique challenges when it comes to remodeling. Navigating regulations and restrictions while maximizing the potential of small spaces requires careful planning and creativity. Consider these remodeling tips for small spaces and learn to work within rules and restrictions.
Remodeling Tips for Small Spaces:
Opt for multifunctional furniture for multiple purposes, such as storage ottomans, sofa beds, or wall-mounted desks.
Utilize vertical space by installing shelves or using hanging organizers for efficient storage.
Create an illusion of space by strategically placing mirrors and incorporating light-colored furniture and decor.
Navigating Regulations and Restrictions:
Familiarize yourself with your apartment building's rules and regulations regarding remodeling or structural changes.
Seek permission from your landlord or property management before undertaking significant remodeling projects.
Explore temporary or removable solutions for updates, like adhesive hooks, removable wallpaper, or temporary floor coverings.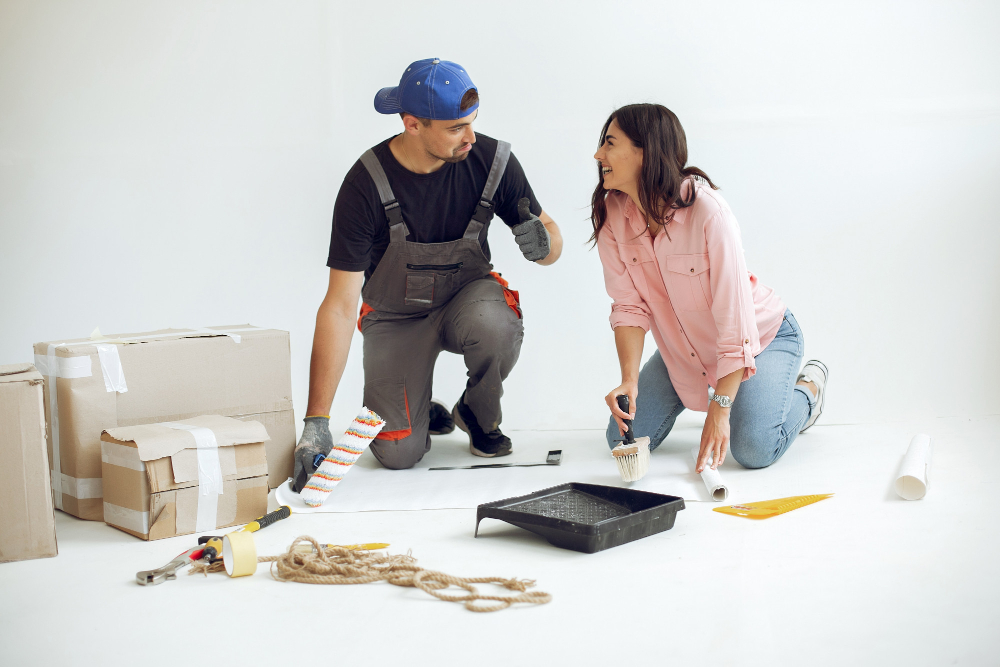 Summary of Key Points
Remodeling your home on a budget requires prioritizing and planning. By assessing your remodeling needs, planning your budget, considering DIY vs. professional assistance, exploring cost-effective options in various areas such as flooring, kitchen, or lighting, and utilizing free or inexpensive resources, you can achieve the desired changes without straining your finances.
Frequently Asked Questions (FAQs)
Can I remodel on a tight budget?
Absolutely! By prioritizing your needs, planning your budget, and exploring budget-friendly options, you can renovate on a tight budget without compromising your vision.
Is DIY remodeling difficult for beginners?
While some projects may require professional expertise, many DIY remodeling projects can be tackled by beginners with proper research, preparation, and patience.
Where can I find affordable contractors in NYC?
Tap into local networks, ask for recommendations from friends or neighbors, or explore online platforms that connect homeowners with local contractors.
Are there any financial assistance programs for remodeling projects?
Several financial assistance programs, grants, and rebates are available for specific remodeling projects. Research local government programs or nonprofit organizations that provide support for homeowners.
Conclusion
Budget-Friendly Remodeling Ideas for NYC Homeowners" doesn't mean compromising your vision or settling for less.
By considering cost-effective alternatives, exploring DIY options, and utilizing your creativity, you can transform your living space and create a home that reflects your style and personality without straining your wallet. Embrace the possibilities.