Home Remodeling ROI: As the bustling heart of America, New York City presents unique opportunities and challenges for homeowners looking to remodel. Whether you're upgrading your home to enjoy a more comfortable lifestyle or aiming to maximize your return on investment (ROI), it's essential to understand the ins and outs of the NYC real estate market. 
In this article, we will explore the projects that add the most value to homes in the city, allowing you to make informed decisions about your remodeling endeavors.
Understanding the NYC Real Estate Market
The NYC real estate market is dynamic and ever-changing, influenced by various factors and trends. Currently, the market is experiencing an uptick in demand, driven primarily by low interest rates and a desire for larger living spaces. However, supply constraints and competition for prime properties also play a significant role.
Navigating the market's complexities is essential to ensure your remodeling projects align with the current trends and demands. By staying informed about the latest market conditions, you can make strategic choices that enhance your living experience and property value.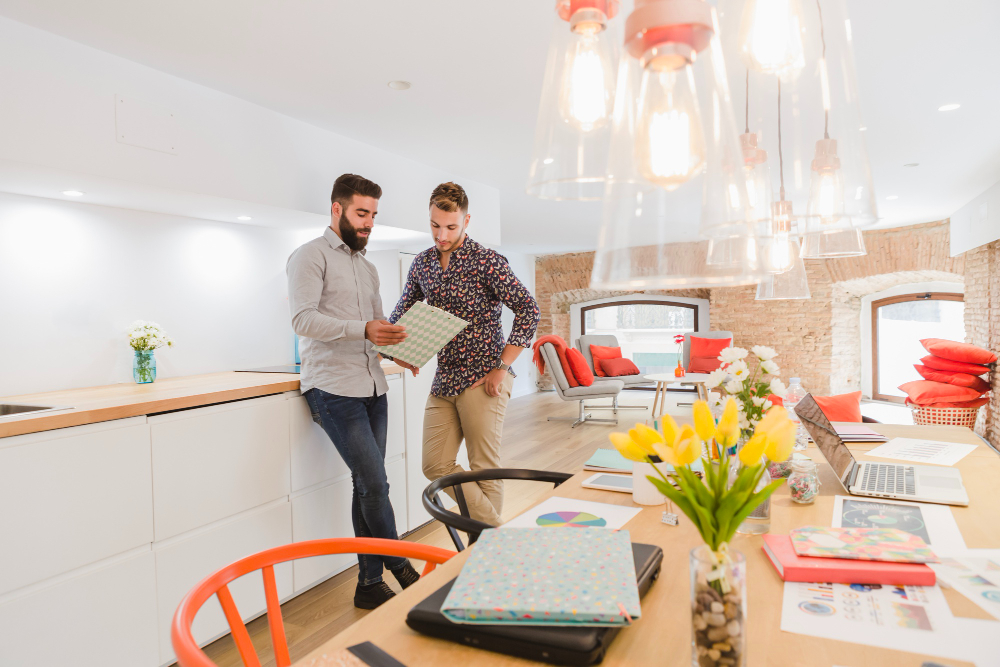 The ROI Equation: Cost vs. Value
One crucial aspect of any home remodeling project is the return on investment (ROI). ROI determines the value a particular project adds to your home compared to its cost. It lets you make informed decisions about which projects will likely yield the highest returns.
Calculating ROI involves assessing the total cost of the remodeling project and weighing it against the potential increase in your home's value. It is crucial to remember that cost-effective upgrades often provide the best ROI, as they allow you to achieve significant improvements without breaking the bank.
Remodeling Projects with High ROI in NYC
Regarding home remodeling in NYC, certain projects consistently deliver a high ROI. Let's explore some of these projects in detail:
Kitchen Renovations: Adding Functionality and Value
Upgrading countertops and cabinets can instantly transform the look and feel of your kitchen, creating a more modern and visually appealing space.
Incorporating energy-efficient appliances helps reduce utility costs and appeals to environmentally conscious buyers.
Creating open-concept layouts can make your kitchen feel more spacious and inviting, maximizing its functionality and appeal.
Bathroom Upgrades: Luxury and Comfort
Modernizing fixtures and finishes adds a touch of luxury and sophistication to your bathrooms, increasing their overall value.
Adding spa-like features, such as rainfall showers and whirlpool tubs, creates an oasis of relaxation and indulgence.
Maximizing space in smaller bathrooms through clever storage solutions and efficient layout designs enhances their functionality and value.
Curb Appeal Matters: Exterior Improvements
Enhancing the facade with siding or paint can breathe new life into your home's exterior, instantly boosting its curb appeal.
Landscaping and outdoor living spaces create an inviting and aesthetically pleasing environment, enticing potential buyers.
Replacing windows and doors for efficiency improves energy consumption and enhances the overall appearance and value of your home.
Basement and Attic Conversions: Hidden Potential
Unleashing the hidden potential of your home's basement and attic spaces can significantly increase its value and functionality. Let's explore the possibilities:
Transforming Basements into Functional Spaces
Creating extra bedrooms or home offices in the basement provides valuable living or working space, accommodating the evolving needs of your household.
Designing entertainment or fitness areas in the basement offers a dedicated space for leisure activities, further enriching your home's value.
Waterproofing and insulation considerations are vital to ensure the newly converted basement remains dry, comfortable, and energy-efficient.
Utilizing Attic Space for Added Value
Turning attics into bedrooms or lofts is a creative way to maximize your home's living space, catering to growing families or home-based businesses.
Adding skylights for natural light creates an inviting atmosphere and boosts energy efficiency by reducing reliance on artificial lighting.
Insulation and ventilation upgrades are crucial when converting attics, ensuring optimal comfort and energy savings.
Home Technology Integration
In today's digital age, incorporating smart home technology into your remodeling plans can significantly enhance your home's value and appeal. Consider the following investments:
Installing a home automation system allows you to control various aspects of your home, such as lighting, temperature, and security, with ease and convenience.
Energy-efficient lighting and thermostats help reduce utility costs while minimizing the environmental impact.
Security and surveillance enhancements provide peace of mind and increase the overall value of your home.
Sustainable Remodeling in NYC
As sustainability becomes an increasingly vital aspect of modern living, eco-friendly upgrades can significantly boost the value of your home. Consider the following sustainable options:
Solar panel installation offers long-term energy savings and appeals to environmentally conscious buyers.
Energy-efficient windows and insulation improve the overall energy efficiency of your home and reduce utility costs.
Incorporating sustainable building materials, such as bamboo flooring and recycled materials, showcases your commitment to a greener lifestyle.
The Importance of Proper Planning
Before embarking on any remodeling project, planning meticulously is crucial to ensure a successful outcome. Consider the following factors:
Architects and designers are integral as they provide expertise and creative input to maximize the potential of your remodeling project.
Obtaining necessary permits in NYC is critical to ensure compliance with local regulations and avoid potential setbacks.
Budgeting and financing your remodeling project require careful consideration, balancing your aspirations and financial feasibility.
Choosing the Right Contractor
Selecting a reputable contractor is essential to ensure the success of your remodeling project. Follow these guidelines to find the right fit:
Researching and selecting reputable contractors involves evaluating their experience, qualifications, and portfolio of past projects.
Evaluating contractor bids and proposals ensures that you choose a contractor offering competitive pricing without compromising quality.
Communication and collaboration with your chosen contractor throughout the project are vital to ensure your vision is understood and executed effectively.
Real-Life Success Stories
Examining case studies of successful NYC remodeling projects can provide valuable insights and inspiration. Let's explore a few examples:
Case studies of successful NYC remodeling projects showcase the positive impact that strategic remodeling can have on property value and overall satisfaction.
Homeowners achieved impressive ROI by carefully selecting projects aligned with market demands and integrating high-quality materials and finishes.
Lessons from these examples emphasize the importance of proper planning, budgeting, and hiring qualified professionals to ensure a successful remodeling journey.
Potential Challenges and How to Overcome Them
Remodeling projects often come with unexpected challenges. Here's how you can navigate them:
Dealing with unexpected issues during remodeling requires flexibility and contingency planning to prevent delays and cost overruns.
Handling budget overruns and delays may necessitate revisiting your project scope or seeking alternative financing options.
Navigating NYC-specific regulations can be complex, but engaging with knowledgeable professionals and staying informed will help you overcome these hurdles.
Preparing Your Home for Sale
If you're remodeling and intend to sell, preparing your home strategically is crucial. Consider the following:
Timing your sale strategically involves understanding market dynamics and listing your remodeled home when demand is high.
Staging your remodeled home for maximum appeal creates an environment that resonates with potential buyers, showcasing the space's full potential.
Setting the right asking price requires thorough research and consultation with real estate professionals who understand the current market trends and values.
Analyzing the Post-Remodeling Appraisal
After completing your remodeling project, a professional appraisal can provide valuable insights into your home's new value. Consider the following factors:
The role of professional appraisers is to assess your post-remodeling home's value based on various factors, including location, features, and recent market trends.
Factors affecting the post-remodeling appraisal value include the quality of the materials and artistry, the relevance of the project to the local market, and the overall market conditions at the time of the appraisal.
Reassessing your ROI based on appraisal results allows you to determine the success of your remodeling project and make informed decisions for future endeavors.
Future-Proofing Your Remodeling Choices
Adapting to evolving NYC real estate trends and ensuring the longevity of your remodeling choices is essential. Consider the following:
Adapting to evolving NYC real estate trends involves staying informed about market demands and incorporating timeless design elements that transcend fads.
Considering long-term sustainability and style ensures that your remodeling choices stand the test of time and continue to add value to your home for years to come.
Upkeep and maintenance are crucial to preserve the value of your remodeling investments, ensuring they retain their desirability and functionality over time.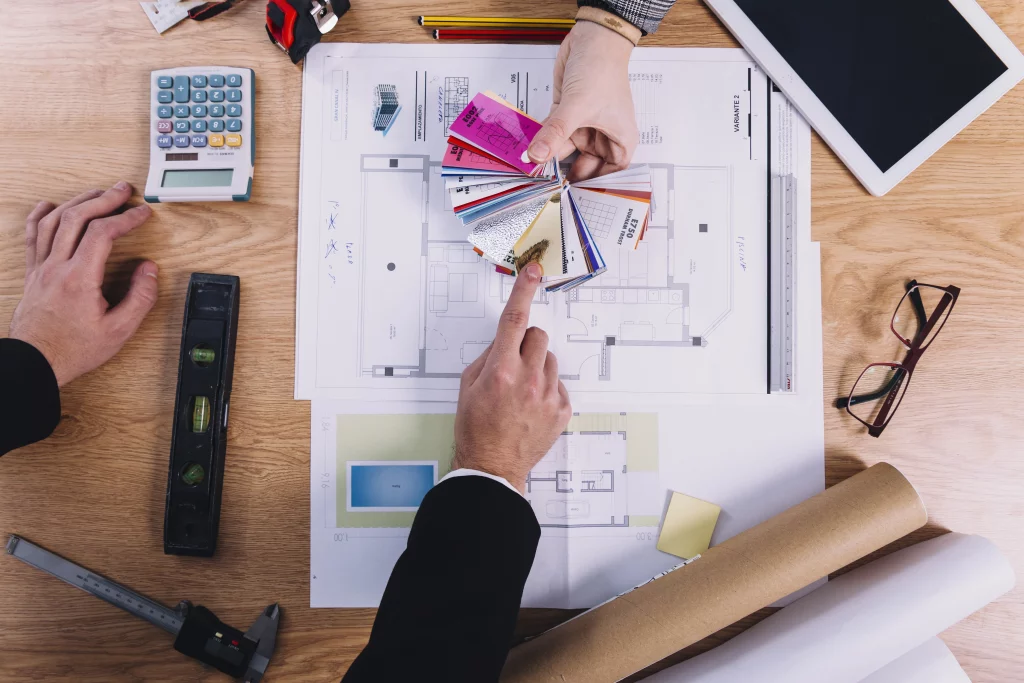 FAQs (Frequently Asked Questions)
A. What is the average ROI for home remodeling in NYC?
The average ROI for home remodeling in NYC can vary depending on the type of project, the neighborhood, and the current real estate market conditions. On average, many remodeling projects in NYC aim for an ROI of 70% to 80%, but this can be higher or lower depending on several factors.
B. Are there specific NYC neighborhoods where remodeling yields higher ROI?
Yes, certain NYC neighborhoods may offer higher ROI for remodeling projects. Typically, neighborhoods undergoing gentrification or those near public transportation and amenities yield better returns. However, it's essential to conduct thorough research and consider the current market trends before investing in any specific area.
C. How long does it typically take to recoup the investment in a remodeling project?
The time it takes to recoup your investment in a remodeling project can vary widely. Some projects may yield immediate returns through increased property value, while others might take several years to recoup the costs fully. The timeframe depends on factors such as the type of project, market conditions, and location.
D. What should I prioritize if I have a limited budget for remodeling in NYC?
If you have a limited budget for remodeling in NYC, prioritize projects that offer the most value and functionality. Consider cost-effective upgrades like kitchen and bathroom improvements with a good ROI. Additionally, focus on essential repairs and maintenance to ensure your home remains in good condition.
E. Is it possible to increase home value without a major renovation in NYC?
Yes, it's possible to increase home value without a major renovation in NYC. Small but impactful upgrades like fresh paint, landscaping, updating fixtures, and enhancing curb appeal can boost your home's value without significant investment.
F. How do I find reliable contractors in NYC for my remodeling project?
Finding reliable contractors in NYC involves thorough research and due diligence. Consider these steps:

Ask for recommendations from friends, family, or neighbors.
Check online reviews and ratings.
Verify licenses and insurance.
Obtain multiple quotes and compare them.
Request references from past clients.
Ensure clear communication and written agreements before hiring.
Conclusion: Unlocking the Potential of Your NYC Home
Home Remodeling ROI: Embrace the potential of your NYC home by embarking on well-planned remodeling projects. By understanding the unique qualities of the NYC real estate market, calculating ROI, and selecting projects that offer value and functionality, you can transform your home into a valuable asset.
Take action today, explore the remodeling options available to you, and unlock the enduring value that strategic home improvement brings to the vibrant city of New York.