Pre-war apartments, short for "pre-World War II," are a distinctive type of residential property in New York City. These buildings were constructed before the Second World War, with their architecture and design reflecting the styles prevalent during that era.
Pre-war apartments are characterized by their classic and timeless features, which set them apart from more modern constructions.
The history of Pre-War apartments in NYC is a fascinating journey through the city's past. These buildings represent a time when craftsmanship and attention to detail were paramount in construction.
They harken back to an era of architectural grandeur, with intricate moldings, high ceilings, hardwood floors, and ornate fixtures that provide a glimpse into the New York of yesteryears.
The Charm and Uniqueness of Pre-War Apartments in NYC
Pre-war apartments hold a unique charm that has captivated both residents and real estate enthusiasts for generations. The reasons behind their timeless appeal are manifold. First and foremost, their architectural elements, such as crown moldings, decorative fireplaces, and large windows, exude an elegance and character that modern buildings often lack.
These features are not just design elements; they are a reflection of a bygone era's craftsmanship and attention to detail.
Moreover, the spacious layouts of Pre-War apartments offer a sense of roominess that can be hard to find in contemporary properties. The high ceilings create an open, airy ambiance, and the generous floor plans allow for versatile interior design and decor options.
Purpose of the Blog Post – Renovating a Pre-War Apartment
The purpose of this blog post is to guide you through the exciting journey of renovating a Pre-War apartment in the heart of New York City. Renovating such properties is a unique experience that requires a careful blend of preserving historic charm while incorporating modern amenities.
We'll explore the significance of Pre-War apartments, their historical and architectural features, why they are in high demand, and the challenges and opportunities that come with their renovation.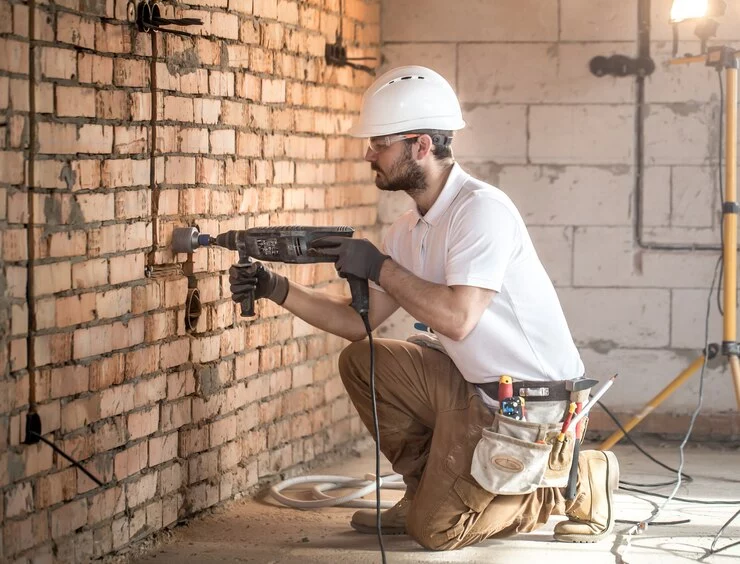 The Significance of Pre-War Apartments in NYC
Exploring the Architectural and Historical Features
The architectural and historical features of Pre-War apartments are truly a sight to behold. These buildings typically exhibit a range of stunning design elements that have stood the test of time. Here are some of the key features you might find when exploring a Pre-War apartment:
Crown Moldings:

Elaborate crown moldings are a hallmark of Pre-War apartments. They adorn the tops of walls and ceilings, adding a touch of elegance and character to each room.

Hardwood Floors:

Many Pre-War apartments boast original hardwood floors, which not only look beautiful but also provide a sense of warmth and durability.

High Ceilings:

The high ceilings in Pre-War apartments create a sense of grandeur, making rooms feel more spacious and open.

Decorative Fireplaces:

Some apartments come with decorative fireplaces, often made from marble or other high-quality materials, which serve as focal points and add to the historical ambiance.

Large Windows:

Pre-war apartments feature oversized windows that allow an abundance of natural light to flood the space, offering both aesthetic and practical benefits.
Why Pre-War Apartments Are Highly Sought After
The desirability of Pre-War apartments in NYC goes beyond their stunning architectural features. They are highly sought after for several compelling reasons:
Historical Significance:

These apartments are a tangible link to New York City's past. Living in a Pre-War apartment means residing in a piece of the city's history, with all the stories and memories that come with it.

Timeless Elegance:

The classic design elements and architectural details of Pre-War apartments exude a timeless elegance that never goes out of style. This makes them a favorite among those who appreciate both history and aesthetics.

Superior Craftsmanship:

The construction of Pre-War apartments was marked by exceptional craftsmanship, with an emphasis on quality and durability. As a result, many of these buildings have stood the test of time, still retaining their original charm.
Challenges and Opportunities in Renovating Such Properties
While Pre-War apartments offer a wealth of charm and historical significance, renovating them can be a complex undertaking. Challenges and opportunities abound:
Preservation vs. Modernization:

The primary challenge in renovating a Pre-War apartment is striking the right balance between preserving its historic charm and incorporating modern conveniences. This requires thoughtful planning and design.

Structural Considerations:

Pre-war buildings may have unique structural considerations that require expert evaluation. The goal is to ensure structural integrity while making desired alterations.

Permits and Regulations:

Renovations in NYC are subject to strict regulations and permitting processes. Navigating these requirements is essential to a successful renovation.
Planning Your Pre-War Apartment Renovation
Assessing Your Renovation Goals and Budget
Pre-war apartment is a substantial undertaking, and it all begins with a clear understanding of your renovation goals and budget. Before you dive into the nitty-gritty of the renovation process, take the following steps:
Define Your Goals:

Start by identifying what you want to achieve with your Pre-War apartment renovation. Are you looking to preserve its historic charm, enhance its functionality, or both? Make a list of your priorities to guide your project.

Set a Realistic Budget:

Renovations can quickly become costly, especially in a city like NYC. Determine a realistic budget that considers your goals and the scope of work required. It's essential to have a financial plan in place before you proceed.

Prioritize the Essentials:

When working with a limited budget, it's crucial to prioritize your renovation projects. Identify the essential improvements that must be addressed and those that can be deferred.
Understanding the Building Regulations and Restrictions
Pre-war apartments in NYC are often subject to specific building regulations and restrictions due to their historical significance and unique characteristics. Before embarking on your renovation journey, familiarize yourself with these factors:
Historic Preservation Guidelines:

Some Pre-War buildings are subject to historic preservation guidelines that restrict certain alterations to maintain their architectural integrity. These guidelines may affect your renovation plans, so it's essential to be aware of them.

Co-op or Condo Rules:

If your Pre-War apartment is part of a co-op or condo association, there may be additional rules and regulations governing renovations. Consult with the association or board to understand any specific requirements or approval processes.

Building Codes:

NYC building codes are strict and comprehensive. Ensure that your renovation plans comply with these codes to avoid potential legal issues or project delays.
Hiring Professionals – Architects, Contractors, and Interior Designers
Pre-war apartment is a complex process that often requires the expertise of various professionals. Here are some key considerations when hiring experts for your project:
Architects:

An architect will help you design and plan your renovation, ensuring that your vision aligns with the building's structural capabilities and local regulations. Look for architects experienced in Pre-War apartment renovations.

Contractors:

Hiring a reputable contractor is crucial for the successful execution of your project. They will manage the construction, coordinate subcontractors, and oversee the day-to-day operations of the renovation.

Interior Designers:

Interior designers play a crucial role in balancing the preservation of historic charm with modern aesthetics. They can help you select materials, finishes, and furnishings that align with your vision.
Permits and Approvals Required for Renovations in NYC
Renovations in NYC often require permits and approvals, especially for significant changes to your Pre-War apartment. Some of the permits you may need include:
Building Permits:

These permits are necessary for structural alterations, additions, and major interior renovations. Your architect or contractor can help you apply for these permits.

Landmarks Preservation Commission (LPC) Approval:

If your building falls under historic preservation guidelines, you may need LPC approval for exterior changes or any work that affects the building's historic character.

Plumbing and Electrical Permits:

For upgrades to plumbing and electrical systems, permits are typically required to ensure safety and compliance with building codes.
Securing the necessary permits and approvals can be a time-consuming process, so it's important to start early to avoid project delays.
Renovation Process
Step-by-Step Guide to the Renovation Process
Pre-war apartment in NYC involves a series of carefully planned steps to achieve the desired results while preserving the apartment's historic character. Here's a step-by-step guide to the renovation process:
Demolition and Structural Changes:

The first phase involves any necessary demolition and structural alterations. This may include removing non-load-bearing walls, reconfiguring spaces, and addressing any structural issues.

Plumbing and Electrical Upgrades:

Pre-war apartments often require updates to plumbing and electrical systems to meet modern standards and accommodate your needs. Ensure these upgrades are performed by licensed professionals.

Restoring Original Features:

The charm of Pre-War apartments lies in their original features. During this phase, you'll work on restoring and preserving elements like crown moldings, decorative fireplaces, and historic windows.

Flooring, Wall, and Ceiling Enhancements:

Upgrading the flooring, walls, and ceilings can transform the look and feel of your apartment. Consider refinishing hardwood floors, adding wainscoting, or selecting appropriate paint colors.

Kitchen and Bathroom Transformations:

Renovating your kitchen and bathrooms is a major part of the process. Balance modern functionality with historic aesthetics by choosing fixtures and finishes that complement the era.

Energy-Efficient Upgrades:

Implement energy-efficient improvements such as insulation, energy-efficient windows, and HVAC systems to enhance the comfort and sustainability of your Pre-War apartment.
Balancing Modern Amenities with Historic Charm
Balancing modern amenities with the historic charm of your Pre-War apartment is a key consideration. Here are some tips for achieving this balance:
Select Sympathetic Materials:

When choosing materials, opt for those that blend seamlessly with the apartment's original features. For instance, you can choose cabinetry and fixtures that complement the historic character.

Preserve Architectural Elements:

Prioritize the preservation of architectural elements like moldings, fireplaces, and historic doors. Repair and restore these features rather than replacing them.

Custom Design:

Consider custom design solutions that allow you to integrate modern amenities while maintaining the apartment's character. Custom cabinetry and built-ins can be tailored to your specific needs and the apartment's style.
Challenges and Tips
Dealing with Lead Paint and Asbestos
Pre-war apartment in NYC comes with their fair share of challenges, and one of the most significant ones is dealing with lead paint and asbestos. Both of these materials were commonly used in construction during the Pre-War era and can pose health risks when disturbed. Here's what you need to know:
Lead Paint:

Many Pre-War apartments have layers of lead-based paint on walls, ceilings, and woodwork. When renovating, the removal or disturbance of lead paint can release toxic dust into the air. It's crucial to hire professionals who are certified in lead paint abatement to safely address this issue.

Asbestos:

Asbestos was used in insulation and various building materials in the past. When disturbed, asbestos fibers can become airborne, posing a severe health hazard. If you suspect asbestos in your apartment, have it tested, and if necessary, hire licensed asbestos removal specialists to handle the mitigation.
Hidden Issues Often Found in Pre-War Apartments
A pre-war apartment often uncovers hidden issues that may require additional attention and budget. These hidden issues can include:
Old Plumbing and Wiring:

Pre-war apartments may have outdated plumbing and electrical systems that need upgrading to meet current safety and building code standards.

Structural Problems:

Due to their age, Pre-War apartments may have structural issues such as sagging floors or cracked walls. Addressing these problems is crucial for the long-term stability of the apartment.

Mold and Water Damage:

Leaks and water infiltration can lead to mold growth and water damage in hidden areas. It's essential to identify and address these issues to maintain a healthy living environment.

Inadequate Insulation:

Pre-war apartments may lack proper insulation, leading to energy inefficiency and discomfort. Upgrading insulation is often necessary for improved comfort and reduced energy bills.
Tips for Maintaining a Cohesive Design Throughout the Renovation
Maintaining a cohesive design in your Pre-War apartment renovation is essential to preserve its historic charm while introducing modern elements. Here are some tips to achieve a harmonious balance:
Respect the Architecture:

Work with architectural elements and not against them. Incorporate modern design choices that complement the apartment's historical features. For example, consider integrating modern appliances into classic cabinetry.

Use a Unified Color Palette:

Choose a color palette that flows seamlessly throughout the apartment. Select colors that enhance the historic features and create a sense of continuity.

Select Period-Appropriate Fixtures:

When upgrading fixtures, choose those that have a vintage or timeless appeal. This includes light fixtures, hardware, and faucets. These details can have a significant impact on the overall design.

Furniture and Decor:

Select furniture and decor that complement the era and style of your Pre-War apartment. Vintage or antique pieces can be an excellent choice to maintain a cohesive design.
The Cost of Renovating a Pre-War Apartment in NYC
Budget Considerations and Cost Breakdown
Renovating a Pre-War apartment in NYC can vary widely in cost, depending on the scope of work and your renovation goals. Here are some budget considerations and a breakdown of potential costs:
Labor Costs:

Labor costs typically constitute a significant portion of the budget. This includes payments to architects, contractors, and skilled tradespeople.

Materials and Fixtures:

The cost of materials, including flooring, cabinetry, countertops, and fixtures, can vary based on their quality and your design choices.

Permits and Inspections:

Budget for permit fees and any required inspections throughout the renovation process.

Unforeseen Expenses:

It's essential to allocate a portion of your budget for unexpected expenses that may arise during the renovation, such as addressing hidden issues or design changes.
Factors That Can Influence the Cost
Several factors can influence the cost of renovating a Pre-War apartment:
Scope of Work:

The more extensive the renovation, the higher the cost. A full gut renovation will be more expensive than a cosmetic update.

Architectural Features:

Preserving and restoring intricate architectural features may require additional investment.

Customization:

Custom-designed elements, such as cabinetry or built-ins, can be more costly than off-the-shelf options.

Location:

The neighborhood in which your apartment is located can also impact costs. Some areas may have higher labor and material costs.

Timeline:

The length of your renovation project can influence costs. Longer projects may incur additional expenses for labor and project management.
Potential Return on Investment
While renovating a Pre-War apartment is a substantial investment, it can offer potential returns in several ways:
Increased Property Value:

A well-executed renovation can significantly increase the value of your Pre-War apartment, potentially providing a return on investment when you decide to sell.

Enhanced Livability:

Renovations can improve the livability of your apartment, making it more comfortable and functional for your daily life.

Personal Satisfaction:

The satisfaction of living in a space that perfectly blends historic charm with modern amenities can be immeasurable.
Keep in mind that the potential return on investment will depend on various factors, including the local real estate market and the quality of your renovation.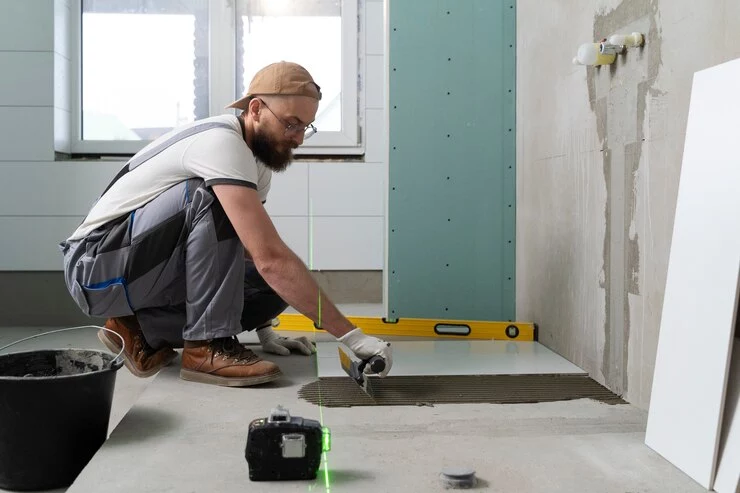 Final Thoughts on Renovating a Pre-War Apartment in NYC
The Satisfaction of Preserving History While Enjoying Modern Comfort
Renovating a Pre-War apartment in NYC is a journey that allows you to preserve history while enjoying modern comfort. It's a unique opportunity to blend the elegance and charm of a bygone era with the conveniences of contemporary living. The satisfaction that comes with this endeavor is multifaceted:
Historical Legacy:

When you choose to renovate a Pre-War apartment, you become a steward of history. You're not merely living in a beautiful space; you're preserving a part of the city's architectural legacy.

Architectural Beauty:

The architectural elements and craftsmanship found in Pre-War apartments are unparalleled. As you restore and enhance these features, you're contributing to the appreciation of classic design.

Modern Comfort:

Renovating your apartment allows you to create a space that caters to your modern lifestyle. You can enjoy the best of both worlds, maintaining historical aesthetics while incorporating the latest amenities.

Personal Fulfillment:

The process of transforming a Pre-War apartment can be a deeply rewarding experience. Seeing your vision come to life and living in a space that reflects your unique style is immensely gratifying.
Community and Neighborhood Considerations
Renovating a Pre-War apartment also connects you to the community and neighborhood in a special way. Here are some community and neighborhood considerations to keep in mind:
Community Engagement:

As you embark on your renovation journey, consider engaging with the local community and neighbors. They may have valuable insights, and recommendations, or even share in your appreciation for historic preservation.

Historic Preservation Organizations:

Many neighborhoods in NYC have historic preservation organizations that work to protect and promote the architectural heritage of the area. Explore how you can get involved or support their efforts.

Local Businesses:

Supporting local businesses for your renovation materials and furnishings can help strengthen the community and foster a sense of camaraderie.

Neighborhood Aesthetics:

Your renovation should align with the aesthetics of your neighborhood. Consider how your design choices complement the overall character of the area.
Recommendations for Further Resources and Inspiration
To continue your journey of renovating a Pre-War apartment in NYC and gather more inspiration, here are some valuable resources and recommendations:
Architectural Tours:

Participate in architectural tours of historic neighborhoods in NYC to gain a deeper understanding of the city's rich architectural heritage.

Historical Documentation:

Explore historical documents, books, and archives to learn about the history of your building and the neighborhood. The New York Public Library and local historical societies can be excellent sources.

Museums:

Visit museums that showcase the history and architecture of New York City, such as the Museum of the City of New York.

Online Communities:

Join online forums and communities dedicated to historic renovations, where you can seek advice, share your experiences, and find inspiration from others who are passionate about preservation.

Architects and Designers:

Consult with experienced architects and designers who specialize in Pre-War apartment renovations. They can provide valuable insights and inspiration for your project.
Conclusion
Renovating a Pre-War apartment in NYC is a rewarding and transformative experience that combines the best of both worlds – the rich history of the past and the comfort of modern living. It allows you to preserve the character and elegance of a bygone era while tailoring your space to suit your contemporary needs and style.
As you embark on your renovation journey, remember that challenges and hidden issues may arise, but with careful planning, a clear vision, and the right professionals by your side, you can overcome these hurdles.
The result will be a Pre-War apartment that not only reflects your personal taste and preferences but also contributes to the preservation of NYC's architectural legacy.
Embrace the satisfaction of preserving history while enjoying modern comfort, and consider your role in the community and neighborhood's ongoing story. Engage with local organizations and support businesses that share your passion for historical preservation.
Renovating a Pre-War apartment is a significant undertaking, but it's one that can bring immense personal fulfillment and appreciation for the beauty of New York City's architectural heritage.
With the right resources and a deep appreciation for history, your Pre-War apartment can become a true masterpiece that stands the test of time.