Welcome to the NYC Neighborhood Spotlight brought to you by rightway construction nyc! In this enlightening exploration, we'll traverse the bustling streets of New York City to unveil unique Remodeling Ideas tailored to various neighborhoods.
Whether you reside in the heart of Manhattan, the artistic enclave of Brooklyn, the diverse borough of Queens, the transformational Bronx, the serene Staten Island, or the vibrant Harlem, we've got your Remodeling Ideas covered.
Let's delve into the world of possibilities that can transform your living space into a haven of beauty and functionality.
Why Remodel?
Before we dive into neighborhood-specific Remodeling Ideas, it's crucial to understand the value of Remodeling Ideas for your NYC home. Remodeling Ideas offer an opportunity to enhance both the functionality and aesthetics of your living space.
In a city known for its fast-paced lifestyle, creating a home that caters to your unique needs and reflects your style is paramount. Whether you seek to modernize, maximize space, or infuse artistic flair, Remodeling Ideas is the key to unlocking your home's full potential.
Remodeling Ideas for Manhattan
Uptown Manhattan
Elevate your Upper East Side apartment: Nestled in one of Manhattan's most prestigious neighborhoods, Upper East Side apartments offer a canvas for chic and timeless design. Think sophisticated color palettes, exquisite furnishings, and tasteful art pieces to create an ambience of refined elegance.
Chic and timeless design for Upper West Side: The Upper West Side boasts a rich cultural heritage, and your renovation can reflect that. Incorporate classic architectural elements, such as decorative molding and intricate woodwork, to maintain the neighborhood's timeless charm while embracing modern Remodeling Ideas.
Downtown Manhattan
Reviving a historic Tribeca loft: Tribeca's historic lofts are a treasure trove for those who appreciate a blend of the old and new. Expose brick walls, install industrial-style lighting fixtures, and integrate contemporary furnishings to create a harmonious juxtaposition of past and present.
Modern Minimalism in the Financial District: In the Financial District's fast-paced environment, minimalist design thrives. Opt for clean lines, neutral colors, and multifunctional furniture to maximize your living space while exuding an air of modern sophistication.
Midtown Manhattan
Sprucing up a Midtown penthouse: Midtown Manhattan is synonymous with luxury living. Elevate your penthouse by incorporating luxurious materials like marble, glass, and stainless steel. Open floor plans and smart home technology can add to the appeal.
Timeless elegance in Murray Hill: Murray Hill's historic architecture provides the perfect backdrop for timeless elegance. Consider refurbishing vintage fixtures and integrating them into your design. Rich fabrics and antique accents can transport you to an era of refinement.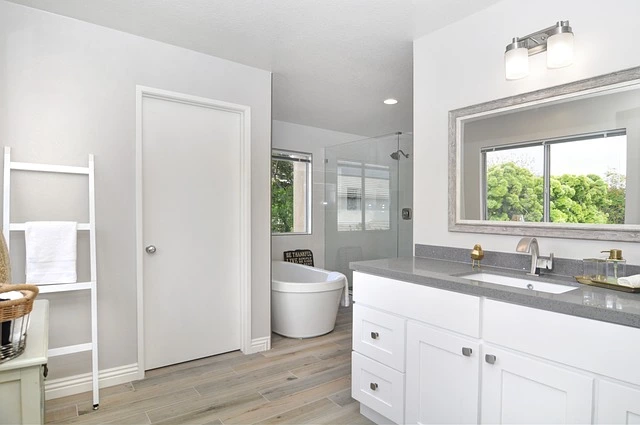 Brooklyn Beautification
Williamsburg
Industrial chic in Williamsburg lofts: Williamsburg's industrial past is an excellent foundation for a loft renovation. Exposed ductwork, refinish hardwood floors, and introduce metal and glass elements for an industrial chic aesthetic.
Cozy townhouse upgrades in Williamsburg: For townhouses in Williamsburg, a touch of coziness can be magical. Incorporate warm colors, plush textiles, and natural wood finishes to create a welcoming retreat within the city.
Park Slope
Brownstone beauty in Park Slope: Park Slope's iconic brownstones deserve to shine. Restore original details like intricate woodwork and stained glass windows. Create a harmonious blend of old and new with modern amenities hidden behind classic facades.
Greenery and charm in Park Slope apartments:
Embrace the greenery that Park Slope is known for.
Integrate indoor plants and large windows to bring the outdoors in.
Opt for eco-friendly materials to align with the neighborhood's environmentally conscious ethos.
DUMBO (Down Under the Manhattan Bridge Overpass)
Loft living in DUMBO: DUMBO's converted warehouses offer a unique canvas for loft living. Embrace the neighborhood's artistic spirit with open, flexible spaces, exposed brick, and statement art pieces.
Artistic flair for DUMBO condos: For condos in DUMBO, art takes center stage. Invest in statement lighting, contemporary art, and sleek, minimalist furniture to create an art-centric living space that complements the neighborhood's creative vibe.
Queens Quarters
Astoria
Modern comforts in Astoria homes: Astoria's diverse community calls for adaptable designs. Create a welcoming, modern space with open layouts, neutral colors, and functional furniture to cater to the needs of residents from all walks of life.
Renovating historic Astoria houses: Preserve the rich history of Astoria by restoring historic houses. Salvage original features, such as ornate woodwork and stained glass windows, while updating the interiors for modern living.
Long Island City
Luxury touches in Long Island City condos: Long Island City's skyline views provide the perfect backdrop for luxury renovations. Consider high-end finishes, smart home automation, and floor-to-ceiling windows to make the most of the breathtaking vistas.
Renovating with a view in Long Island City: Make the view a focal point in your renovation. Maximize natural light, create outdoor living spaces, and use glass barriers to blur the lines between indoors and outdoors.
The Bronx Transformation
Riverdale
Spacious makeovers for Riverdale residences: In Riverdale, space is a luxury. Knock down walls to create open floor plans, and use light colors and large windows to make rooms feel expansive. Embrace minimalist design to maintain a sense of tranquility.
Mixing old and new in Riverdale homes: Pay homage to Riverdale's history by preserving original features like hardwood floors and crown molding while integrating modern conveniences for a balanced living experience.
South Bronx
Industrial chic in the South Bronx: The South Bronx's industrial vibe lends itself well to chic renovations. Embrace raw materials, such as concrete and steel, and add pops of color through artwork and furnishings to create an industrial oasis.
Converting warehouses in the South Bronx: Warehouse conversions are a hallmark of the South Bronx. Transform vast spaces into unique living areas by dividing them into functional zones, incorporating eclectic furnishings, and highlighting the building's industrial character.
Staten Island Style
st.George
Waterfront living in St. George: St. George's waterfront location is a renovation dream. Install large windows and open layouts to maximize views of the water. Incorporate nautical themes and coastal colors for a tranquil escape.
Victorian charm in St. George's houses: St. George's historic Victorian houses are a treasure trove. Restore intricate woodwork, ornate fireplaces, and vintage fixtures to transport your home to a bygone era while embracing modern comforts.
Tottenville
Rustic retreats in Tottenville: Tottenville's serene ambience calls for rustic retreats. Utilize natural materials like wood and stone, add cozy fireplaces, and create outdoor entertaining spaces for a peaceful escape from the city's hustle and bustle.
Coastal inspiration for Tottenville homes: Embrace Tottenville's coastal location by incorporating beachy colors and decor. Install large windows to capture the sea breeze and create a tranquil oasis reminiscent of a coastal getaway.
Harlem Highlights
Central Harlem
Renovating historic brownstones in Central Harlem: Central Harlem's historic brownstones are architectural gems. Restore intricate ironwork, original wood floors, and elegant staircases to honor the neighborhood's heritage while modernizing the interior for contemporary living.
Modern touches in Central Harlem apartments: In Central Harlem apartments, create a modern oasis with open spaces, sleek finishes, and vibrant accents that pay homage to the neighborhood's rich cultural heritage.
East Harlem
Cultural flair in East Harlem renovations: East Harlem's cultural diversity is a source of inspiration. Infuse vibrant colors, global textiles, and artistic elements to create a unique living space that celebrates the neighborhood's heritage.
Transforming East Harlem townhouses: East Harlem's townhouses offer endless possibilities. Modernize interiors while preserving historic facades, and create outdoor retreats with lush gardens to provide a serene escape within the city.
Queens Revamp
Flushing
Contemporary design for Flushing condos: Flushing's modern spirit calls for contemporary design. Embrace clean lines, minimalist furniture, and smart home technology to create a sleek and functional living space.
Space optimization in Flushing apartments: Space is at a premium in Flushing. Optimize every inch by incorporating multifunctional furniture, built-in storage, and light color schemes to create an open and airy atmosphere.
Jackson Heights
Cultural fusion in Jackson Heights homes: Jackson Heights is a melting pot of cultures, and your renovation can reflect this diversity. Blend global influences, vibrant colors, and eclectic decor to create a one-of-a-kind living space.
Restoring historic beauty in Jackson Heights: Preserve the historic beauty of Jackson Heights by restoring original architectural details and introducing modern amenities. Embrace the charm of vintage fixtures and timeless design.
Brooklyn Bliss
Greenpoint
Industrial chic for Greenpoint lofts: Greenpoint's industrial roots make it the perfect canvas for an industrial chic renovation. Exposed brick, reclaimed wood, and vintage accents can transform lofts into stylish urban retreats.
Family-friendly upgrades in Greenpoint homes: For families in Greenpoint, create a safe and comfortable haven. Incorporate child-friendly materials, ample storage, and playful design elements to make your home a sanctuary for all.
Bedford-Stuyvesant (Bed-Stuy)
Reviving brownstones in Bed-Stuy: Bed-Stuy's historic brownstones are ripe for restoration. Revive original details, such as decorative moldings and ornate fireplaces, while updating kitchens and bathrooms for modern living.
Contemporary design for Bed-Stuy apartments: In Bed-Stuy apartments, contemporary design reigns supreme. Embrace bold colors, sleek finishes, and statement lighting to create a vibrant and stylish urban oasis.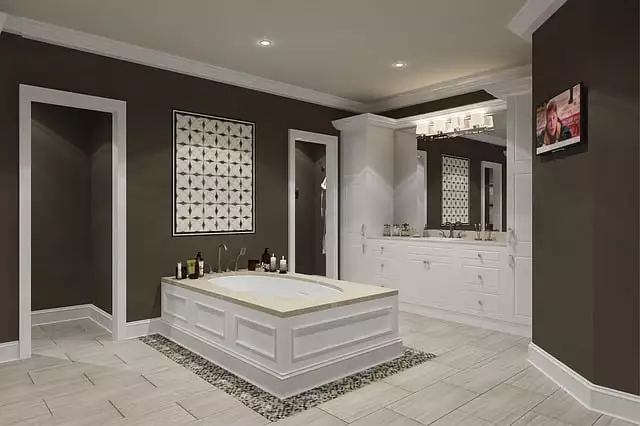 FAQs
Q1: How much does remodeling in NYC cost?
A1: The cost of remodeling in NYC varies widely depending on the scope of the project and the neighborhood. It can range from a few thousand dollars for small updates to several hundred thousand for extensive renovations.
Q2: How long does a typical remodeling project take in NYC?
A2: The timeline for a remodeling project in NYC can also vary. Small projects may take a few weeks, while larger ones can extend to several months. It depends on the complexity and size of the renovation.
Q3: Do I need permits for remodeling in NYC?
A3: Yes, many remodeling projects in NYC require permits. It's essential to check with your local building department to determine what permits you need for your specific project.
Conclusion
In the sprawling metropolis of New York City, your home is your sanctuary. By tailoring your Remodeling Ideas project to your specific neighborhood, you can not only enhance your living space but also become an integral part of your community's unique character.
So, whether you're in Manhattan, Brooklyn, Queens, the Bronx, Staten Island, or Harlem, let your home renovation reflect the vibrant spirit of the city.